Amazon Echo 'KNIGHT' Might Come With A Built-In Display
This can be the new trend that takes over the world, it is being speculated that Amazon Echo's next speaker might comprise of a built in screen. This is a radical change which hasn't been tried yet, it can be a major selling point for the device.
According to a thumbnail posted by AFTVnews, this unannounced device seems to comprise of a touch screen. This was followed by another leak by Venturebeat's Evan Blass who suggested that the device will consist of black and white color options.
This image however doesn't give away much information. But we can still expect an Echo like vibe, which will be powered by Alexa assistant on a 7-inch, embedded touch screen. It is a rectangular speaker, which appears to be larger than Amazon's Echo. Last year, Wall Street Journal reported a secret project by Amazon which was code named Knight.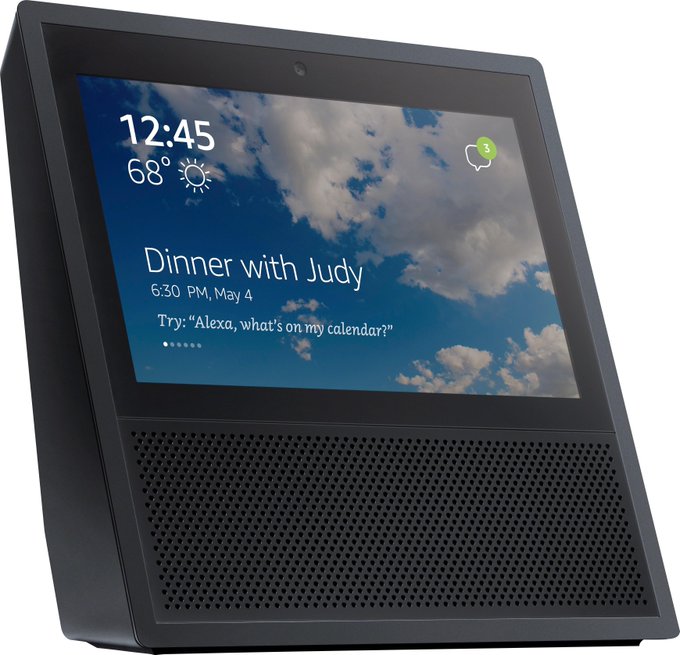 This rumored device is developed by Amazon's Lab126, which will probably be similar to its current Echo lineup. According to reports, you can expect Knight to release by the end of May, which will probably cost more than the $180 Echo speaker. Google has recently updated a multiuser feature in its Home speaker, Amazon was seen commenting over it, to be a wake-up call for themselves. This new war between brands in creating the best speaker is taking an interesting turn.